TIP: For information about options specific to item types and item sets, read the articles in the Creating items section.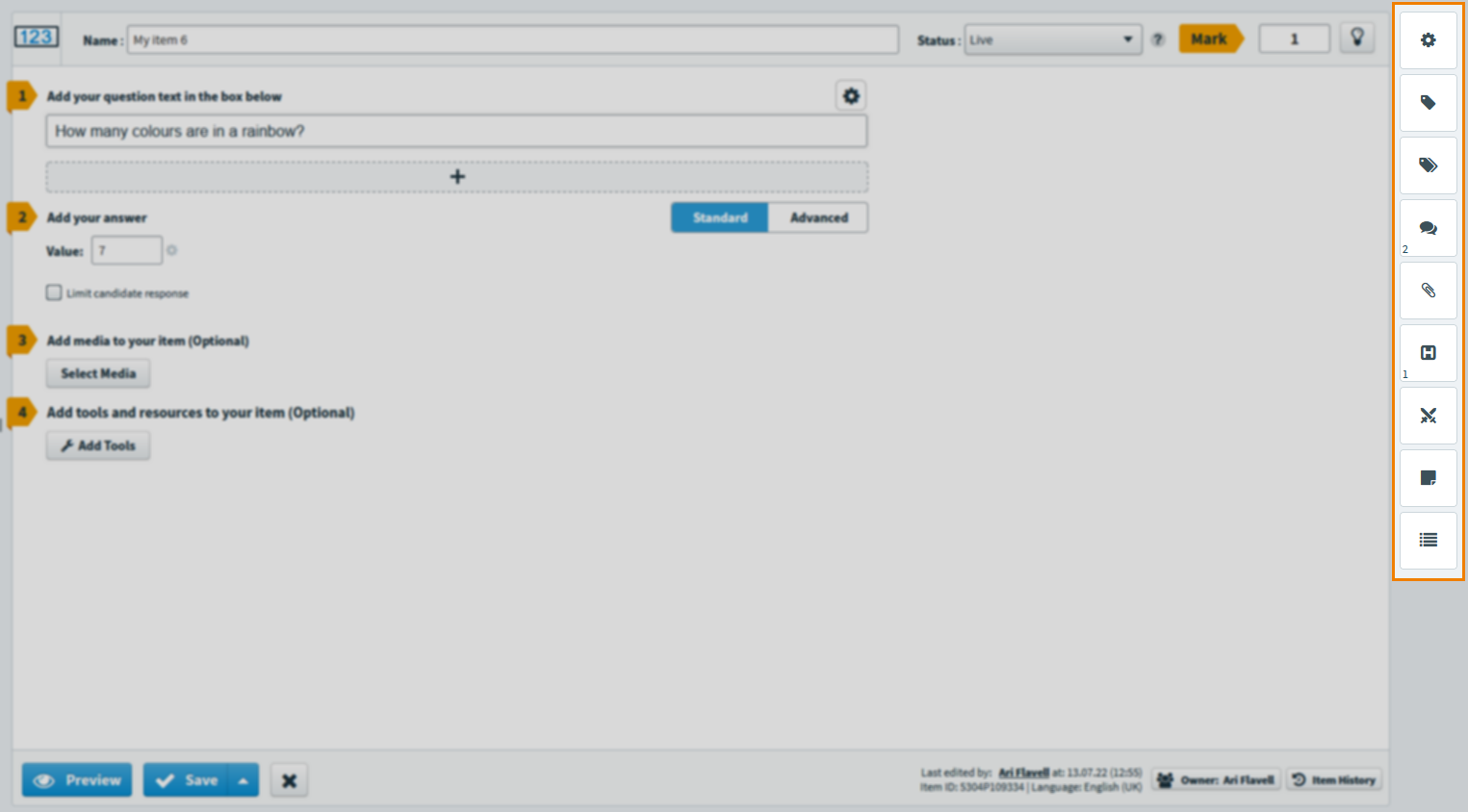 Surpass features many options that let you customise your items' appearance and behaviour to meet your needs: formatting components and variable content types allow you to create complex question content; inline comments and rationale increase your team's communications and productivity; and metadata and item relationships give you full control over how items work together in tests.
Read the following articles to learn about all the additional settings, options, and features available when creating items.