Surpass Learning is an online training platform containing interactive courses and materials that enable you to learn more about Surpass.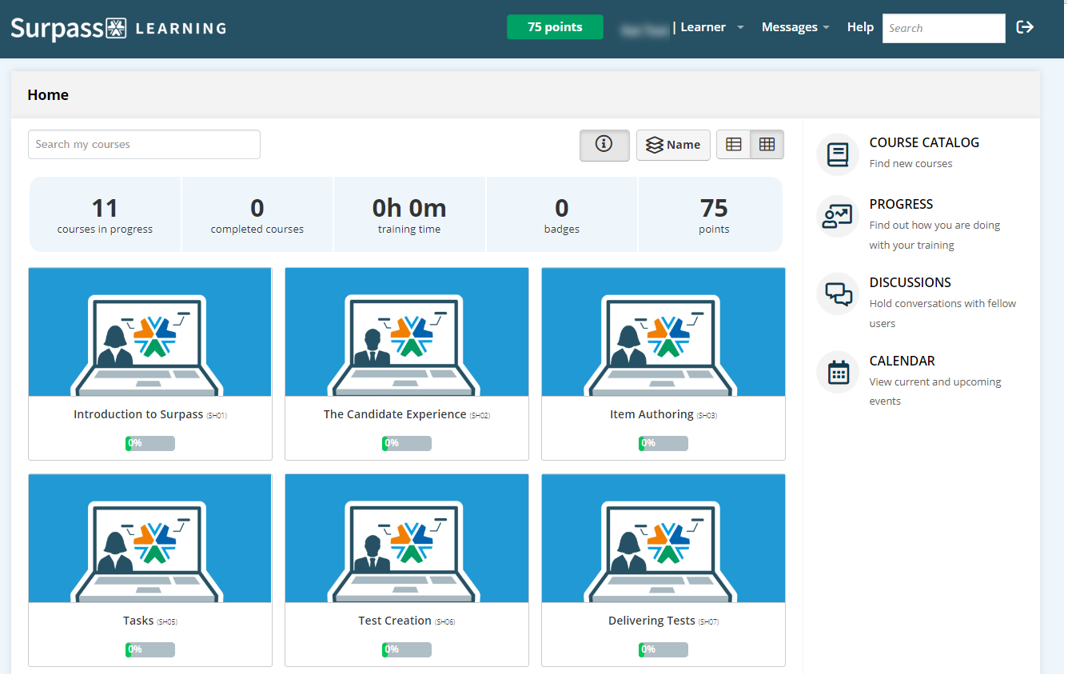 About Surpass Learning
You can increase your product knowledge and confidence with the Surpass Platform by engaging with a variety of content, including:
Games
Practical assignments
Quizzes
Step-by-step guides
If you are interested in signing up to Surpass Learning, contact your Surpass Account Manager.
Sample Course
To give you a taste of what you can expect from Surpass Learning, you can enrol on a free sample course below.
NOTE: When taking the sample course through the link above, your progress is not recorded; no personal data is captured, and any responses you submit are not stored in the system.
Hybrid Courses
Hybrid courses are a mix of online instructor-led sessions with a member of the Surpass Training team, and self-led activities on Surpass Learning. The self-led activities supplement your learning and allow you to practise the skills learnt during the instructor-led sessions.
Expand the following section to view the courses currently available on Surpass Learning.
You can choose to either take the whole series of Surpass end-to-end courses, or choose from the list below:
Introduction to Surpass
Item Authoring
Tasks
Test Creation
Delivering Tests
Marking Tests
Results & Reporting
Setup & Site-Level Functionality
Self-led Courses
Self-led courses are designed to be completed independently on Surpass Learning without any accompanying instructor-led sessions. This means you can work through courses at your own pace, at a time that suits you.