The My Profile screen allows users to change the personal details associated with their Surpass accounts. These personal details include email addresses, passwords, and security questions.
IMPORTANT: You can only view My Profile if you have the Manage Profile permission.
This article explains how to access and edit My Profile options.
1. Open the User menu
Select your user name to open the User menu.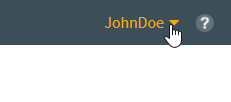 2. Select My Profile
To view your personal details, select My Profile .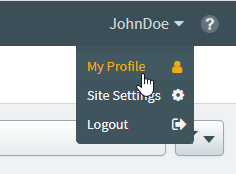 3. Edit your profile options
The My Profile screen is divided into three sections, called Profile Options:
User Details allows you to view and edit personal information like first name, last name, email address, and job title.
Password allows you to reset your password.
Security Question allows you to change your security question, which will be used to gain access to your account if you forget your password.
Select an option in the Profile Options menu to view more details.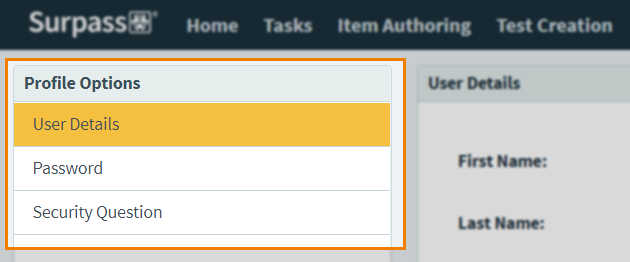 Editing your user details
Select User Details in Profile Options to edit your personal information.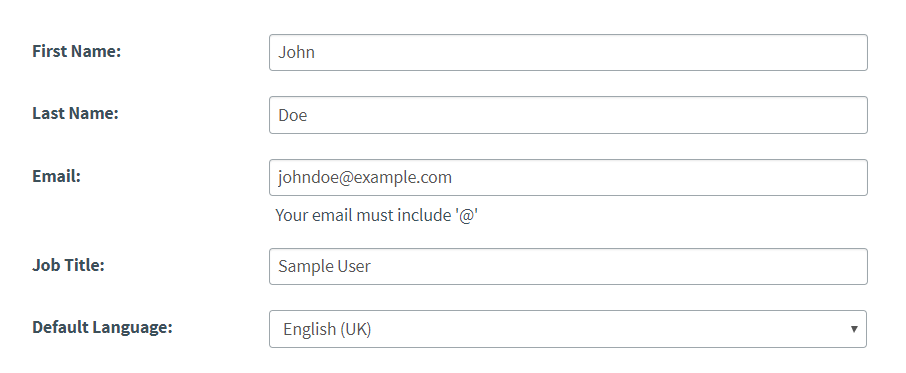 You can edit the following information in the User Details panel: First Name, Last Name, Email, Job Title, and Default Language.
NOTE: You cannot change your user name.
Select Save Changes to update your profile. Select Cancel to discard all unsaved changes.
Editing your password
Select Password in Profile Options to change your password.

Enter your current password in Current Password and enter your new password in both New Password and Confirm New Password.
Passwords must meet the following criteria:
A minimum of 8 characters
At least 1 upper-case letter
At least 1 lower-case letter
At least 1 number
At least 1 special character.
TIP: Select Show next to a password field to reveal hidden characters.
Select Save Changes to save your new password.
NOTE: As a security measure, Surpass sends a notification email to you whenever your password is changed.
Editing your security question
Select Security Question in Profile Options to change your security question and answer. The security question and answer are used to confirm your identity when requesting a password reset.
Enter your current password in Current Password to confirm your identity.
Enter your security question in New Security Question. Security questions must be at least 15 characters.
Enter your security answer in New Security Answer. Security answers are case sensitive.
Further reading
To learn more about working in Site Settings, read the following articles: