Surpass Platform Certification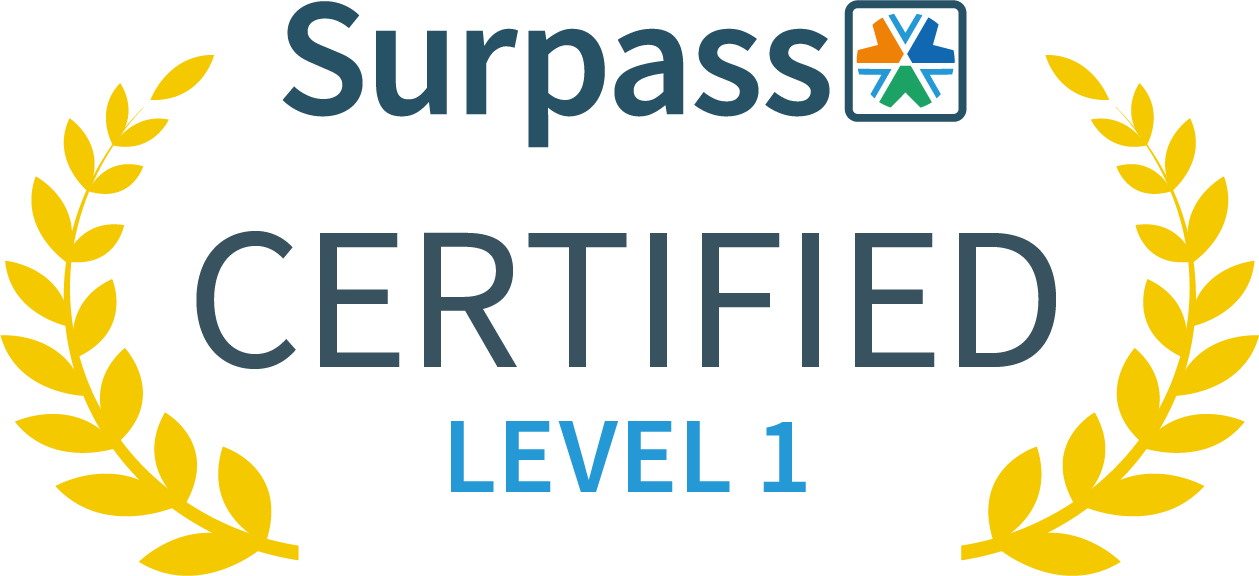 The Surpass Platform Certification test is a great way to evaluate your knowledge of Surpass, confirming that you can use the basic functionality confidently. It's also a good opportunity to identify any areas of Surpass that you may be less confident in.
About the Surpass Platform Certification Test
Surpass Platform Certification: Level 1 is designed to assess users' knowledge of core functionality in Surpass.
Questions will cover the end-to-end process for creating, delivering, marking and reporting on assessments delivered through Surpass. If you've recently received full Surpass training, all of the test content will have been covered by your trainer.
NOTE: If your training did not cover marking functionality, there is a separate test you can take. Please contact training@btl.com to be scheduled for the version of the test without questions on human marking in Surpass.
The test is open book, so you can make use of all the Surpass Help resources if needed.
Test Details
Duration: 45 minutes
Number of questions: 36
Pass mark: 75% (27 marks)
Test Format
The test is delivered on-screen through Surpass. All the questions are multiple choice or multiple response, and are worth one mark each. The sample question below will help you to understand the type of question that will appear in the exam.
EXAMPLE: Question: Which of the following question types are set to human-marked by default?

A: Essay, File Attach and Audio Capture
B: Drag and Drop, Essay and Select from a List
C: Extended Matching, Drag and Drop, and Essay
D: Essay, Hotspot, and Extended Matching
Registering for Surpass Platform Certification: Level 1
Please complete the form below with your details. The test will then be scheduled for you, and you will be emailed details of how to access it.
"*" indicates required fields